Jefferson Davis? Highly Personal Autographed Letter Signed? 8 July 1873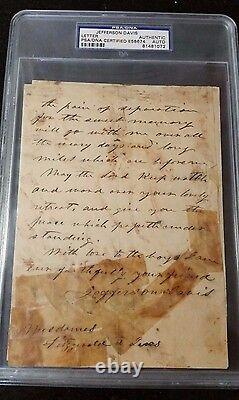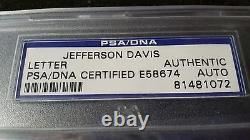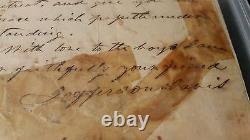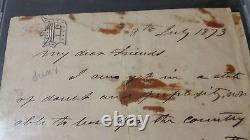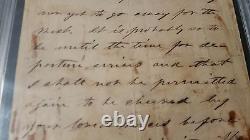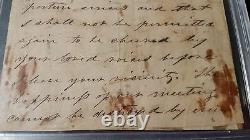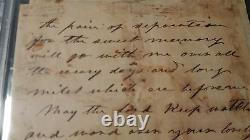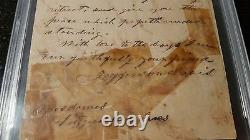 ALS: "Jefferson Davis", 2pp, 5 1/4" x 7 1/4". Monogrammed personal stationery, no place, 8th July 1873. To Mesdames Fitzgerald & Ives. Executed entirely in his own hand. Content is highly personal and notably melancholy, the words of a man who sounds dejected and defeated, almost despondent.
It is probably so to be until the time for departure arrives and that I shall not be permitted again to be charmed by your loved voices before I leave your vicinity. The happiness of our meeting cannot be destroyed by even the pain of separation for the sweet memory will go with me over all the weary days and long miles which are before me. May the Lord keep watch and word over your lovely retreat, and give you the peace which passeth understanding. Fully authenticated and encapsulated by PSA/DNA, as noted on the label. Jefferson Davis (June 3, 1807 or 1808 - December 6, 1889).
He resigned on August 25, 1873. Only six weeks after writing this letter. This only intensified his long-held suspicion of Northerners.
The ladies he is writing to likely are Cora Semmes Ives, the widow of. The photos tell the tale.
This letter is in poor condition with staining, tears, and old cellophane tape repairs, perhaps a candidate for.

---