Signed/autographed Adam Lambert High Drama Framed CD Presentation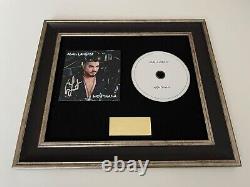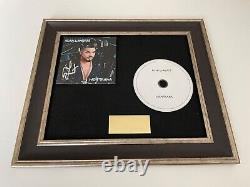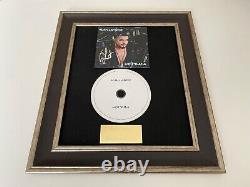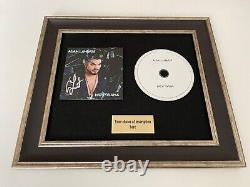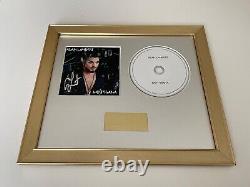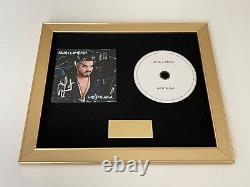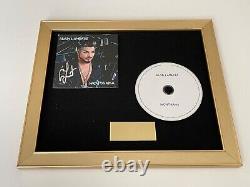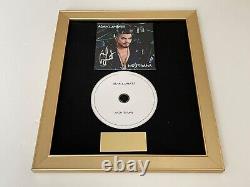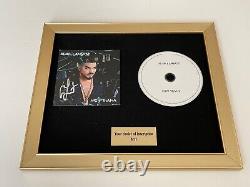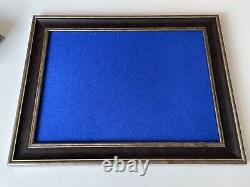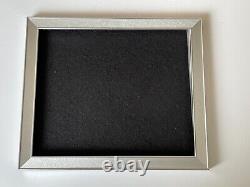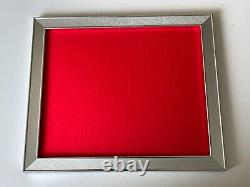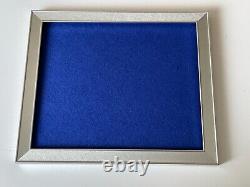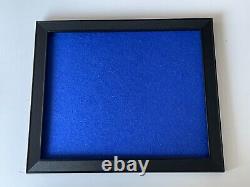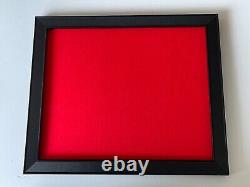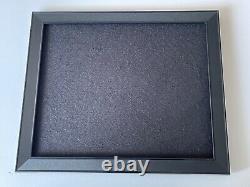 EXCLUSIVE FRAMED PERSONALLY SIGNED/AUTOGRAPHED ADAM LAMBERT'HIGH DRAMA. THIS IS AN AMAZING ITEM!! THIS WILL MAKE A FANTASTIC PRESENT FOR ANY'ADAM LAMBERT.
Get yourself a Signed/Autographed ADAM LAMBERT'HIGH DRAMA' CD Framed Presentation. Which will be Professionally Mounted within a silver mount or on your choice of a Black/Red or Royal Blue felt background with your choice of engraved plate in your choice of a stylish 12"x10" Gold/Silver/Black or Two tone Black and Gold coloured Frame! This Presentation was made up from an ADAM LAMBERT'HIGH DRAMA' CD, an Inscribed plaque and an art card genuinely autographed by ADAM LAMBERT as shown!! The Items can be with your choice or background and frame and arranged within the Presentation entirely to your liking. Please just contact me and let me know your choices of frame, background and layout and the Presentation can be made up bespoke to your requirements.
This is a Fantastic Piece of ADAM LAMBERT. Genuinely Autographed/Signed by ADAM LAMBERT. Strictly Limited Edition Signed Presentation. Grab Yourself an Exclusive piece of Signed Memorabilia!!
This framed Presentation is made to your specification with the following choices. Your choice of TIMES, HELVETICA, ZAPF CHANCERY or AMAZONE font. The suggested inscription is: Adam Lambert. Please let me know your choices when you place your order.
One CD is used as a template for this advert. Your Signed Presentation May therefore differ slightly from the one shown in this advert. Please do not ask me to amend this price as it is a legal document. One item is used as a template for my adverts, therefore the finished article may differ from the one shown. Therefore I cannot be held responsible for any item that is lost or damaged in dispatch. All items are checked and quality controlled prior to being dispatched. If the product is somehow found to be defective, other than damage caused during dispatch, please return it for a replacement. We strive to make customers satisfaction. Please inform us if you are ever unsatisfied with our products or service.

---